Push Up Stand
PRICE $272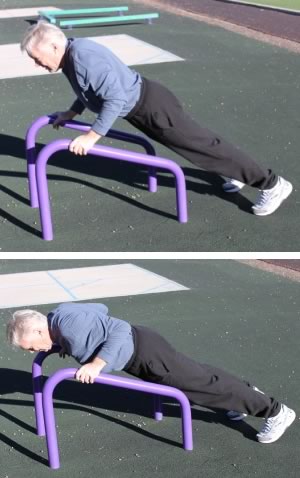 Please note that equipment prices do not include shipping.
Please call 866-778-5153 or email info@outdoor-fitness for a quotation.

The push-up is one of the best developers of shoulder strength. The Push Up Stand allows for the correct position and a full range of motion while avoiding contact with the ground
Built with heavy duty steel, the Push Up Stand is a great piece of equipment to add to your Outdoor Fitness area!


CLICK HERE for Complete Price List

CLICK HERE for Installation Drawings